New York Special Olympics
Slideshow covering the 2020 New York Special Olympics Cross Country Skiing event. Thank you to Ben Braun, Zach Barnes, Mattie Neretin and Alex Iglesias for letting me use their photos. For educational purposes only.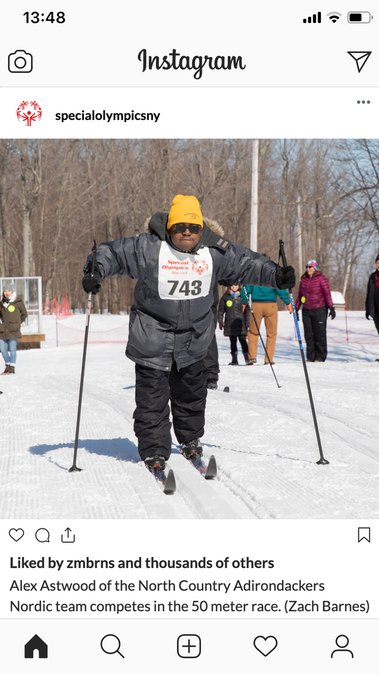 In February of 2020 I was a photo editor for the 2020 Special Olympics N.Y. Cross Country Skiing Event. I was onsite and live editing the event. I was responsible for ingesting, captioning, and selecting photos that would end up on the website linked below. I made a mock slideshow of some of the selects of the event shown above. I wanted to tell the story from beginning to end of the race while highlighting the athletes vigor and energy. Each photo has its own purpose to aide in the storytelling of the event. Whether to show a technical aspect of the event or highlight an important emotion each photo is used to help the viewer better understand the event.


To the left is a mock Instagram post I made for the event. I picked this photo because I thought it it gave good information about the event overall. I had to significantly crop it in order to make it readable on phones and fit with Instagrams aspect ratio, while also helping to focus on the athlete and their expression.